Feature
Beaches and mountains, song and dance: Climate lawsuits force courts to hear and see things differently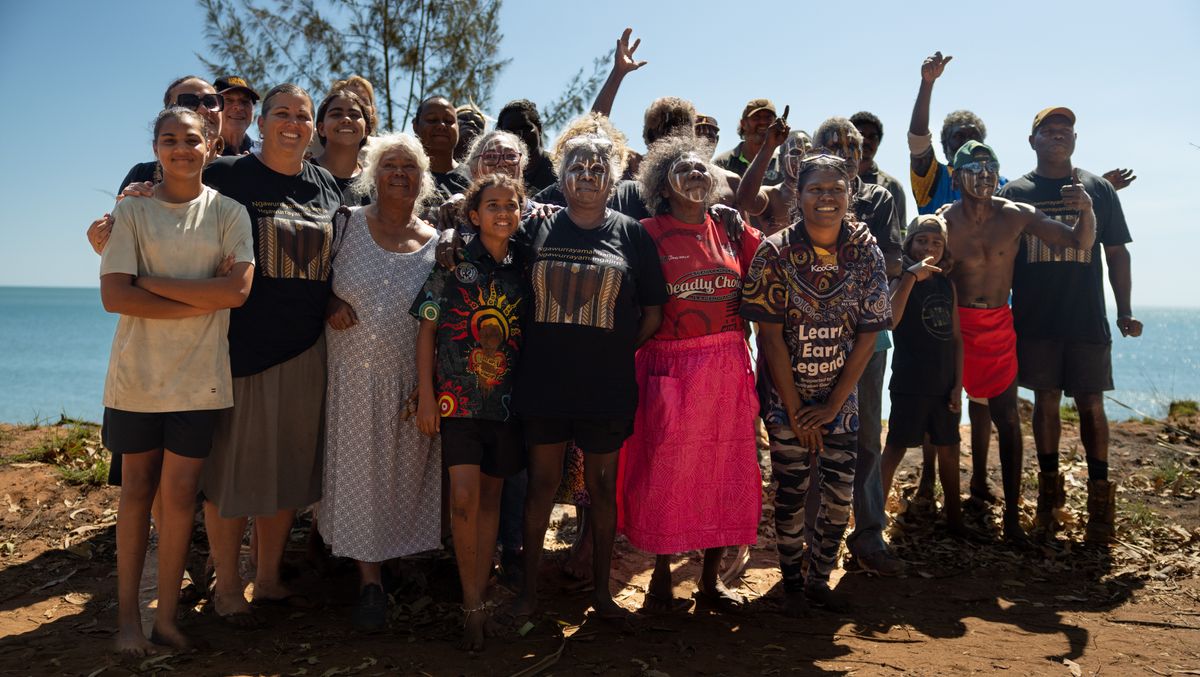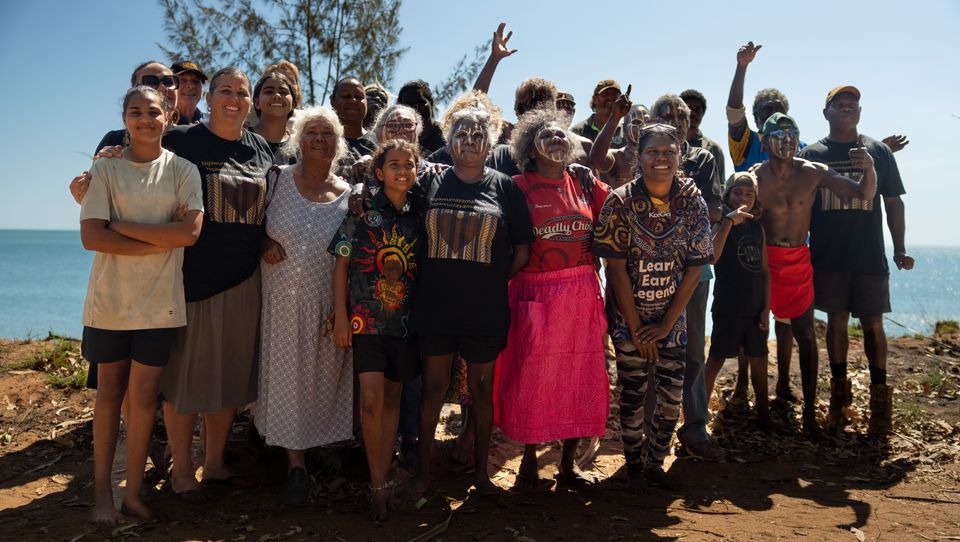 ---
When representatives of Australia's federal court arrived on the shore of Melville Island, off the coast of Australia's Northern Territory, in late August they were welcomed with a performance by a group of men wearing traditional clothing and white and yellow face paint.
The boat dance ceremony, led by mayor of the Tiwi Islands Pirrawayingi and a member of the Munupi clan, was joyful but had a serious point; the islanders are trying to quash a huge fossil fuel gas project which they say could ruin their lives and culture.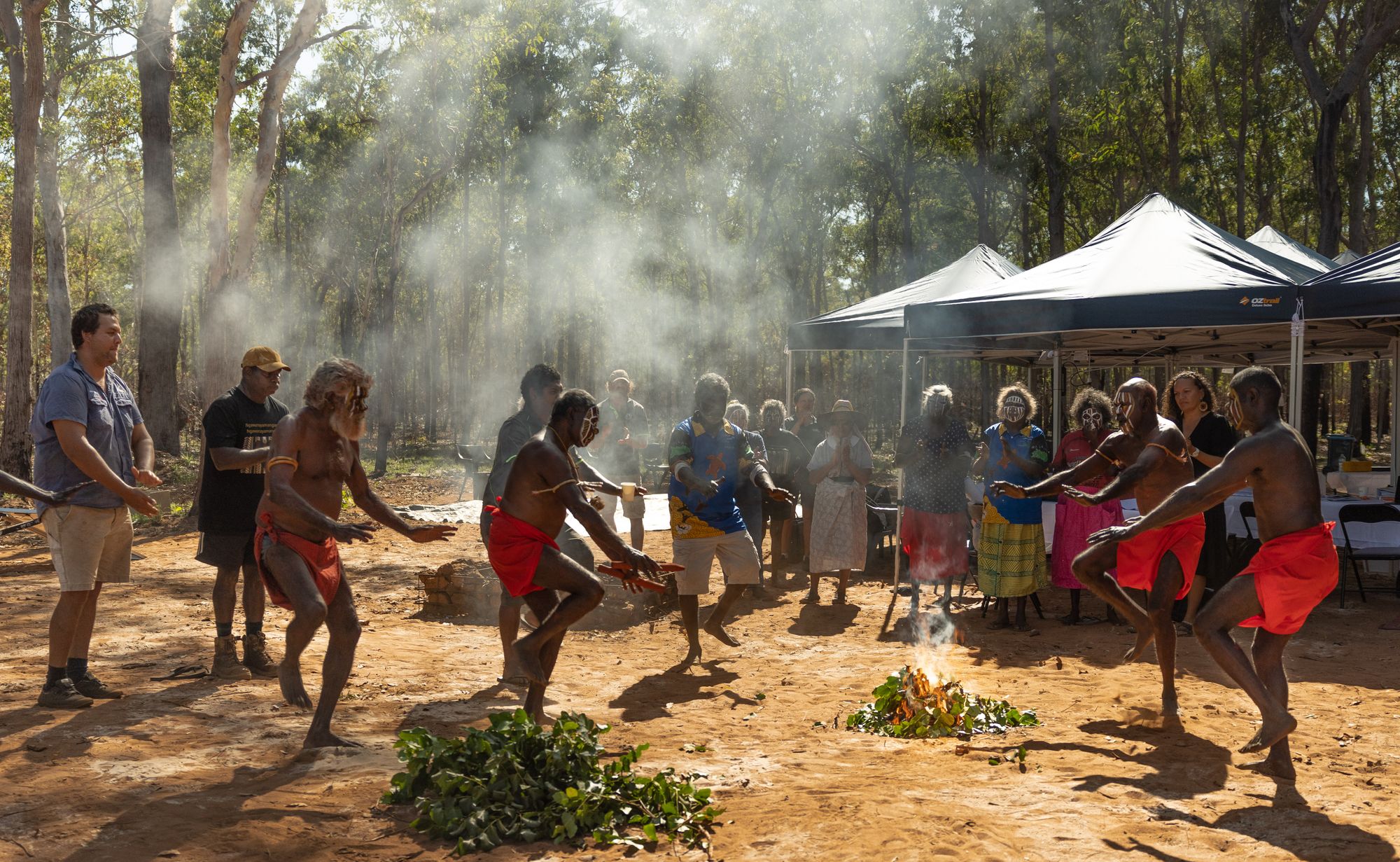 About 150km further north, deep in the Timor Sea, oil and gas firm Santos recently began drilling as part of its US$3.6 billion Barossa project, after federal offshore gas regulator NOPSEMA approved its environment plan earlier this year.
Munupi senior lawman and Tiwi traditional owner Dennis Tipakalippa subsequently sued NOPSEMA in June, becoming the first First Nations litigant in Australia to challenge consultation for an offshore project.
The court approved his case, and agreed to take evidence on the first day of the week-long hearing on the Tiwi Islands themselves.  
Traditional owners argued that NOPSEMA had failed to recognise them as interested parties who should have been consulted on the plans.
Pirrawayingi (a senior traditional owner) told the court that Santos had not thought about the significance of the sea to his people and how drilling would affect them personally, their sealife and seafood. "If something goes wrong and if there's a spill, there is significant damage," he said in a statement. "That is what our people are thinking about: the physical damage that will last perhaps forever, and in a spiritual way too."
The islands are also particularly vulnerable to the impacts of climate change, which is being exacerbated by the continued global use of fossil fuels. The Environment Centre NT, which is supporting the case, has described the Barossa project as a "carbon bomb" and says it will make Australia's climate targets harder to meet.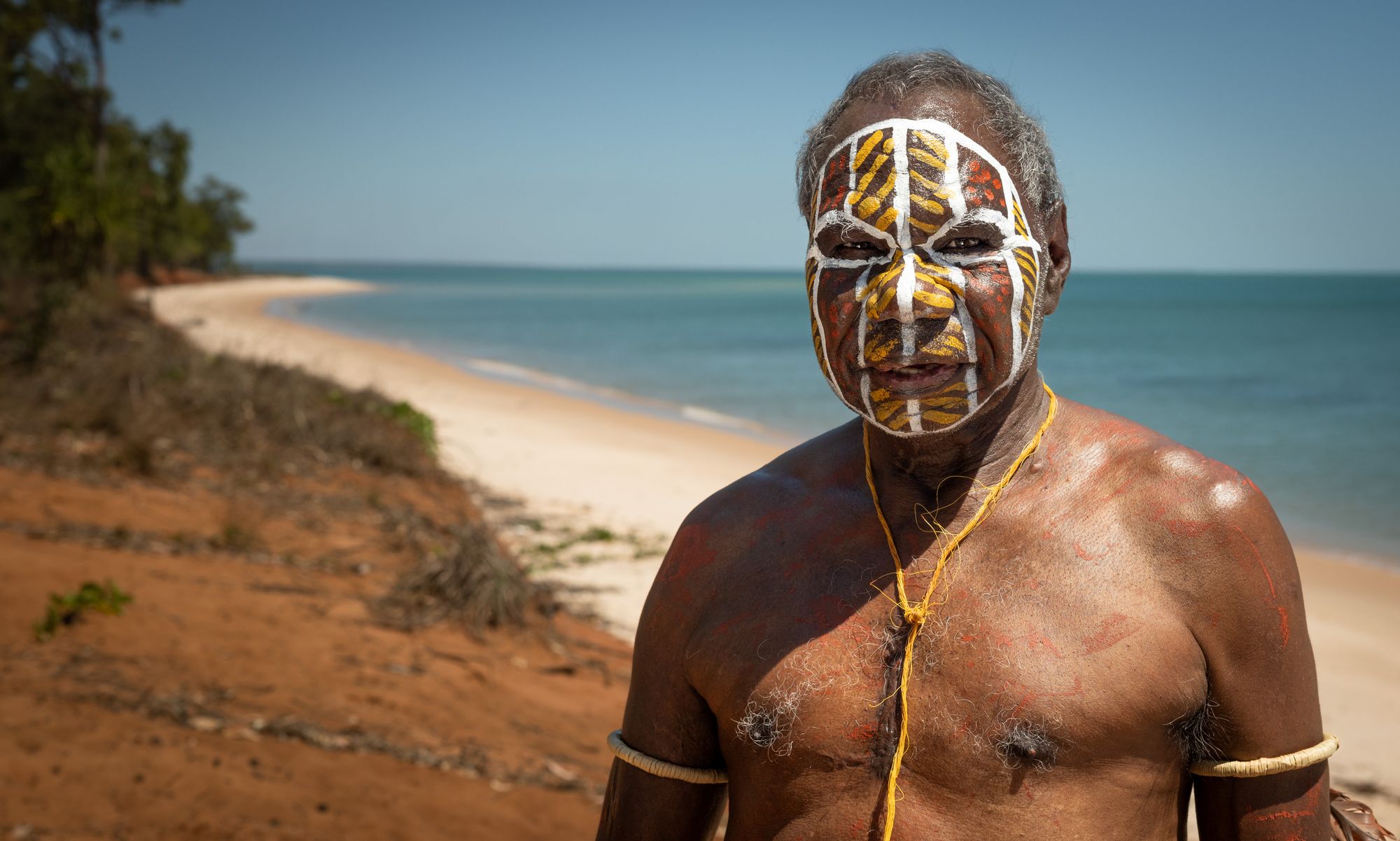 The Tiwi Islands are home to over 3,000 First Nations people from eight different clan groups, including the Munupi. With thousands of years of isolation from the mainland, they have developed a unique language and culture. During the first day of the hearing, evidence was presented in the form of song, story and dance. One dance revolved around the story of Ampiji, a sea serpent that lives in holes in the reef at Imalu Point and guards the sea.
The Environmental Defenders Office, whose lawyers are representing Tipakalippa, says having the hearing on the Tiwi Islands allowed the Munupi witnesses to communicate their evidence to the court on their own terms, in a culturally appropriate way and in a place where they are connected to their ancestors. It was the first time such 'on-Country' evidence, where islanders were able to make their claims without needing to leave the islands, had been heard in a judicial review challenge to approvals for an offshore fossil fuel project.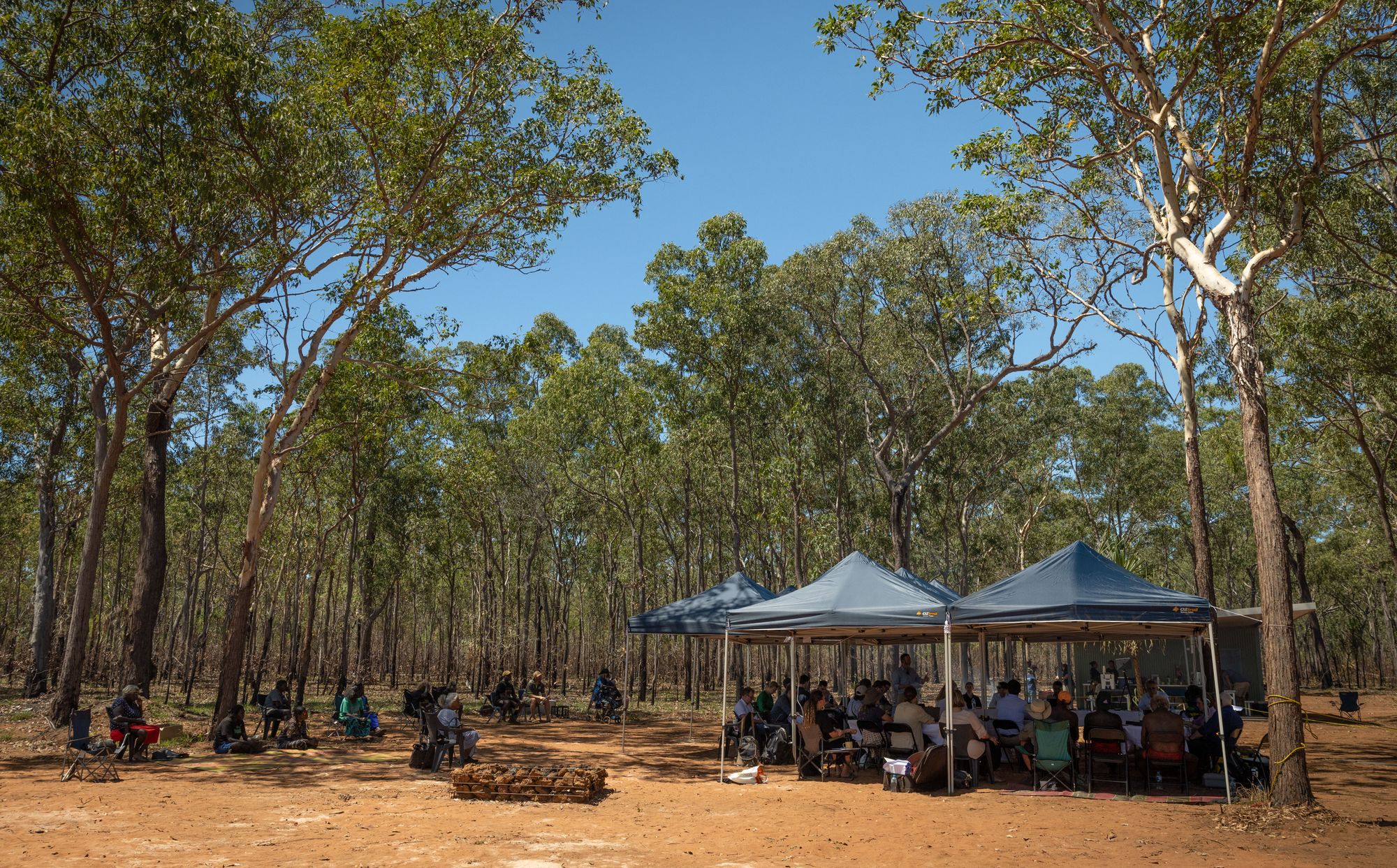 But is not the first time an Australian court has heard evidence in the form of song and dance.
Australia's federal court has existing procedures for evidence to be given by First Nations witnesses in this way in native title claims. In de Rose v State of South Australia, first filed in 1994, performance evidence consisted of singing and dancing with beat accompaniment, according to A Cultural History of Law in the Modern Age.
Lawyers supporting the Tiwi islands case say they were able to draw on these procedures during the latest hearing.
Over in Canada, courts have been forced to tussle with their own prejudices and assumptions over how evidence can be presented.
During the 1980s, hereditary chiefs of the Gitxsan and Wet'suwet'en peoples made a legal claim for self-government over 58,000 square kilometers in north-west British Columbia based on oral history and spiritual performances that tied them to the land. These included adaawk - personal histories of bloodlines - and kungax - songs about trails between territories.
They lost their case at trial, with much of their evidence being excluded. The judge considered that that oral tradition expressed "belief" rather than "fact", saying it was not a reliable basis "for detailed history".
However, the Canadian Supreme Court ordered a retrial, concluding that the laws of evidence "must be adapted in order that this type of evidence can be accommodated and placed on an equal footing with the types of historical evidence that courts are familiar with, which largely consists of historical documents".
Although a second trial has yet to take place, the case changed the way Canadians understood Indigenous rights and how Canadian courts consider evidence.
"If something goes wrong and if there's a spill, there is significant damage. That is what our people are thinking about: the physical damage that will last perhaps forever, and in a spiritual way too."
Colonialism undeniably still has a big impact on domestic judicial systems and the wider predominance of fossil fuels. But Tipakalippa's claim against Santos is being heard in a shifting legal landscape, with courts around the world increasingly willing to engage in non-standard forms of evidence gathering in climate-related lawsuits.
Earlier this year, German judges travelled to Peru to examine a glacial lake at risk of flooding in a case examining whether RWE is partially liable for the rise in greenhouse gases fuelling global temperature rise.
And, while not exactly a court of law, the Philippines Commission on Human Rights set up special hearings in Manila, New York and London to hear directly from survivors of deadly typhoons in its investigation into whether the actions of 47 large coal, oil, mining and cement firms are breaching the human rights of Filipino citizens.
Veronica 'Derek' Cabe told me in an article for China Dialogue that the experience of providing first-hand testimony had been hugely important. "Our experiences have been recognised and validated, even if we are not climate science experts, but as frontline community members who have been negatively impacted by climate change as a result of the continuing fossil fuel business."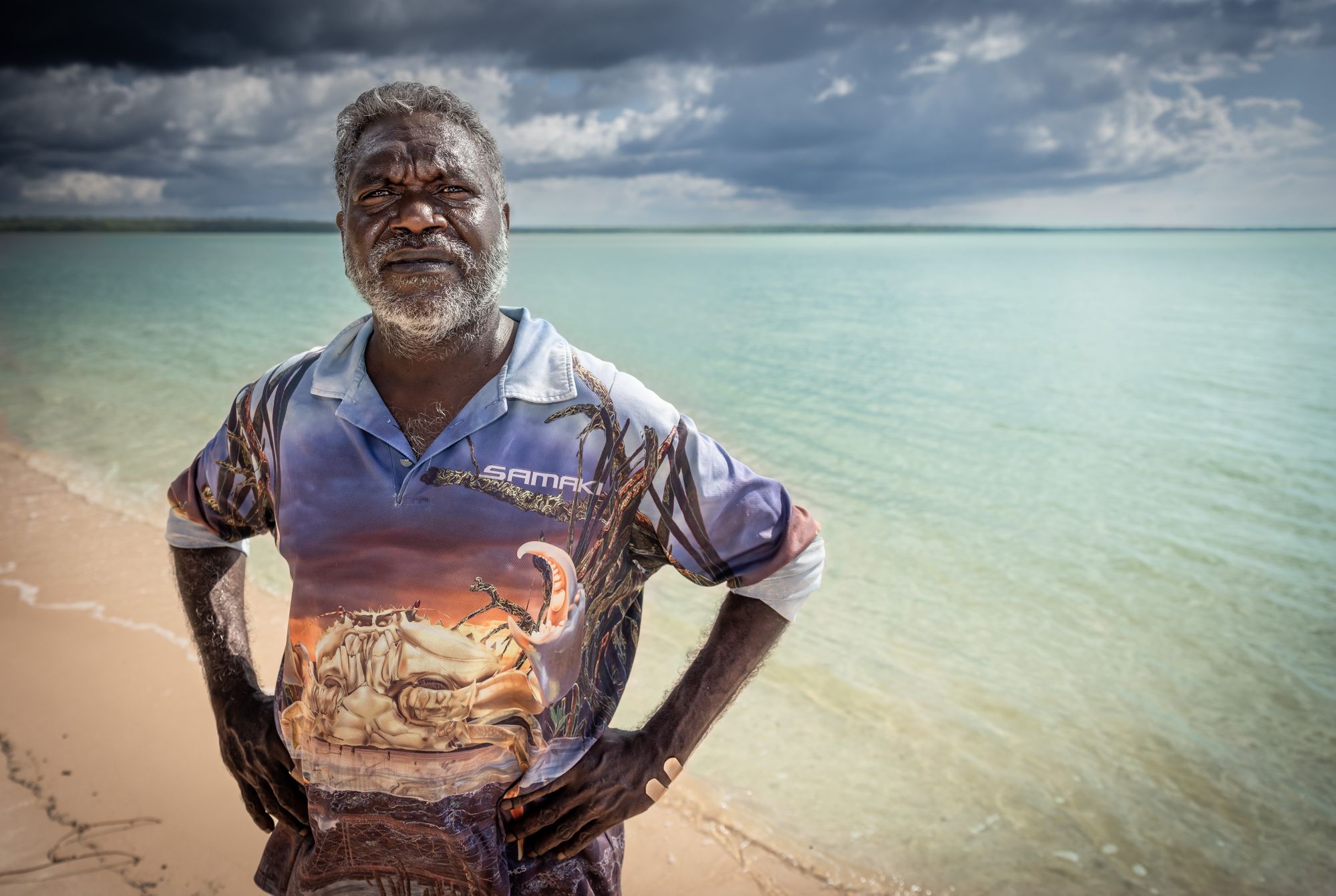 After the hearing on Melville Island, Australia's federal court returned to the mainland to hear the rest of the evidence from both sides in a more usual court setting in Darwin. Tiwi islanders are now waiting to see what it concludes. The next listed court date is on 16 September, when the judge will either hear arguments relating to an injunction to stop further drilling or will deliver a decision.
Santos (which is also subject to another climate-related lawsuit - see 'Served' below) was continuing to drill at Barossa while the hearings took place after Tipakalippa lost an injunction application to halt its activities. But on 26 August, as the week of hearings drew to a close, Santos announced that it would stop drilling temporarily while the case is being considered.
The company has also withdrawn applications for government approval of a pipeline to the Barossa project. According to the Guardian, it plans to rework and resubmit them because of fears within the company that they might not withstand legal challenge in their current state.
A Santos spokesperson said current drilling activities on the Barossa project "are continuing in accordance with the undertaking with the court". NOPSEMSA would not comment on the details of the case while the matter was ongoing, but told The Wave it does expect Santos to continue to comply with regulations and manage its risks in line with its permits and it will "monitor accordingly".
---